Customer's Order Status Display
The Customer's Order Status Display (COSD) is a great way to communicate with your customers that their order has been prepared. Its very useful for any restaurant that has its customers pick up their order as it eliminates the need of costly guest paging systems and the need to call out orders amongst a busy restaurant crowd.
With COSD the restaurant has the ability to choose from a variety of options:
Select the number of completed orders to display 2,4,6,8
Select the length of the customer's order number 2,3,4 digits
Customize colors of panel's background
Customize colors of boxes were the order number is displayed
Customize the font color
Customize the font size
Works both in Landscape & Portrait
Settings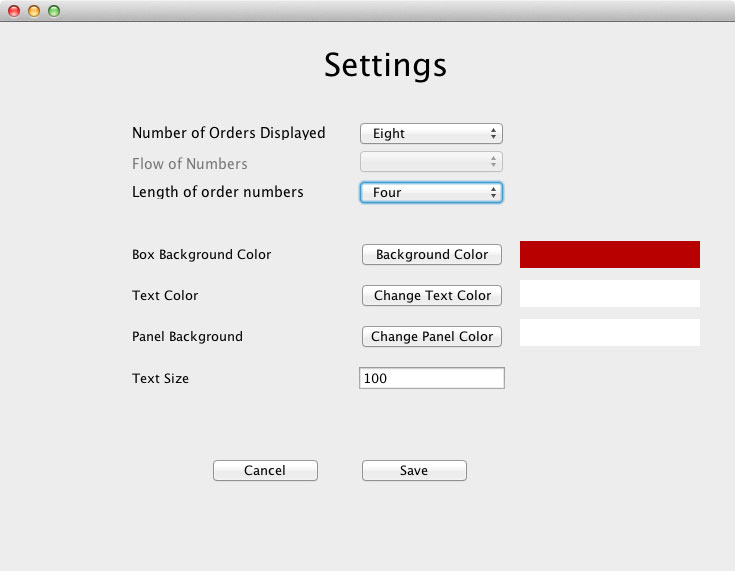 Now fully operational on the Raspberry Pi!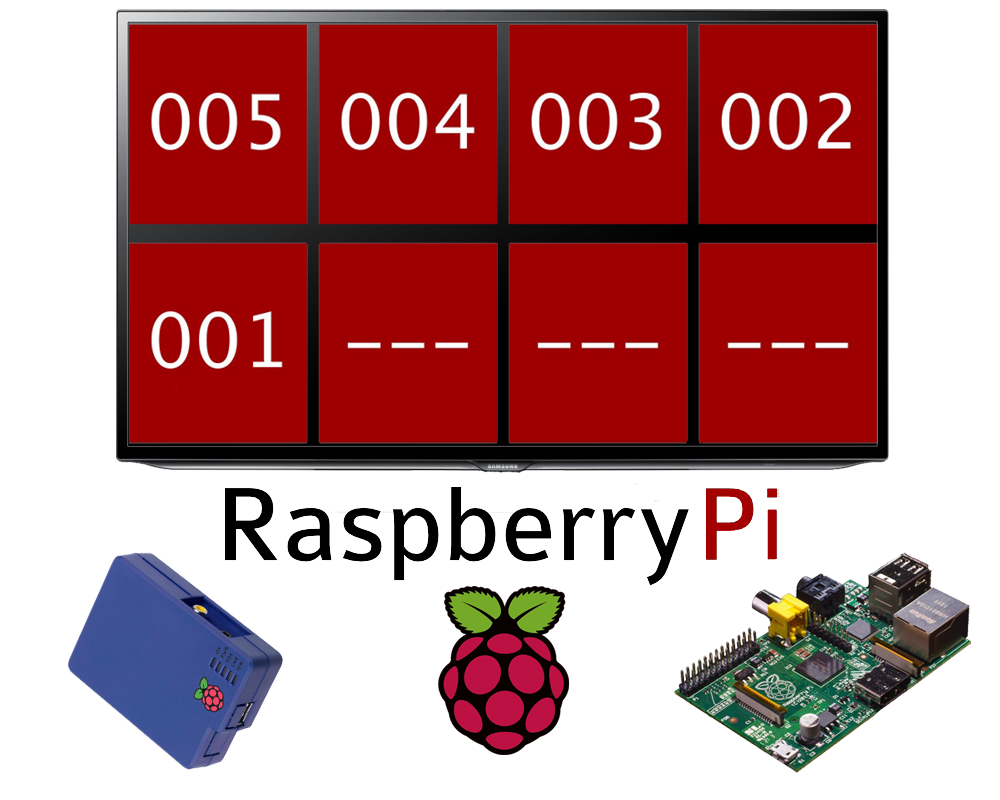 It's simple, there is no need for integration with your current POS as it's a stand alone system
Key benefits:
Very cheap solution, the release of the Raspberry Pi version of the software has significantly reduced the hardware cost, you'll also need a monitor and a numeric keypad
We understand that the Raspberry Pi solutions is not for everyone. But don't worry the software also runs on Windows, Apple's OSX & Linux
The stuff is freed from the noise and confusion of calling out orders giving them more time to work on their other tasks. This is especially beneficial during peak hours
Software is easily configurable to match the restaurants brand
About
The Sleeping Sloth team focuses on not only creating beautiful and aesthetically designs, but also focuses on the ergonomics of the web page or application. While designing we keep in mind future needs or expansions that may be needed by your business, so upgrades can be done seamless and efficiently. We pride our selves on creating different kind of designs, for our different clientele depending on the kind of work each one does.
Services
Here at Sleeping Sloth we provide the 3 most essential services needed in this modern times.


Web Pages
Apple's iOS Application Development
Google's Android Application Development
We provide full design and development and we stay with you even after the completion of the task, to keep things running smoothly.
Everything we do is optimized:
Web Pages: are optimized for PC's as well as for mobile devices i.e. smart phones and tablets.
iOS Applications: are designed to work on all iOS devices, iPad, iPhone, iPod Touch
Android Applications: are designed to work for all available Android devices i.e. the design is optimized for applications to work on the various screen sizes available from the mobile phone manufactures.
Java: the ability to code once and then being able to run it anywere makes java the best solution for organizations that run various different operating systems